In NYC? Join us for a PernixData/IPM Breakfast!
Here's a quick plug for my company IPM who is organizing a great breakfast event on April 17th for Virtualization Enthusiasts.  The event is sponsored by PernixData and will feature guest speaker Frank Denneman.   I'll be there and am looking forward to hearing Frank's presentation.
---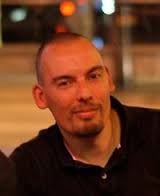 Frank is among the foremost authorities in the world in regard to running optimized VMware environments. He co-wrote with Duncan Epping the authoritative book on VMware HA and DRS. He edits one of the top VMware blogs in the world that is available at http://frankdenneman.nl/.
He will be in NYC for one day to talk about
Pros and cons of various flash deployment methodologies

Best practices for using flash to accelerate storage performance

How to measure results and ROI
Frank was a principal architect at VMware and now works for PernixData. They offer a great product that highly impacts the performance of the VMware hypervisor by implementing low cost SSD in an incredibly cost effective fashion. Clients can leverage this VMware approved reference architecture to optimize their virtualized environments and greatly increase IOPS delivery.
The event will be at the Innovation Loft  @ 151 West 30th Street.
You can register for the event here: Register Here