$20 Wyze Sense and Camera Unboxing – Early Access Program!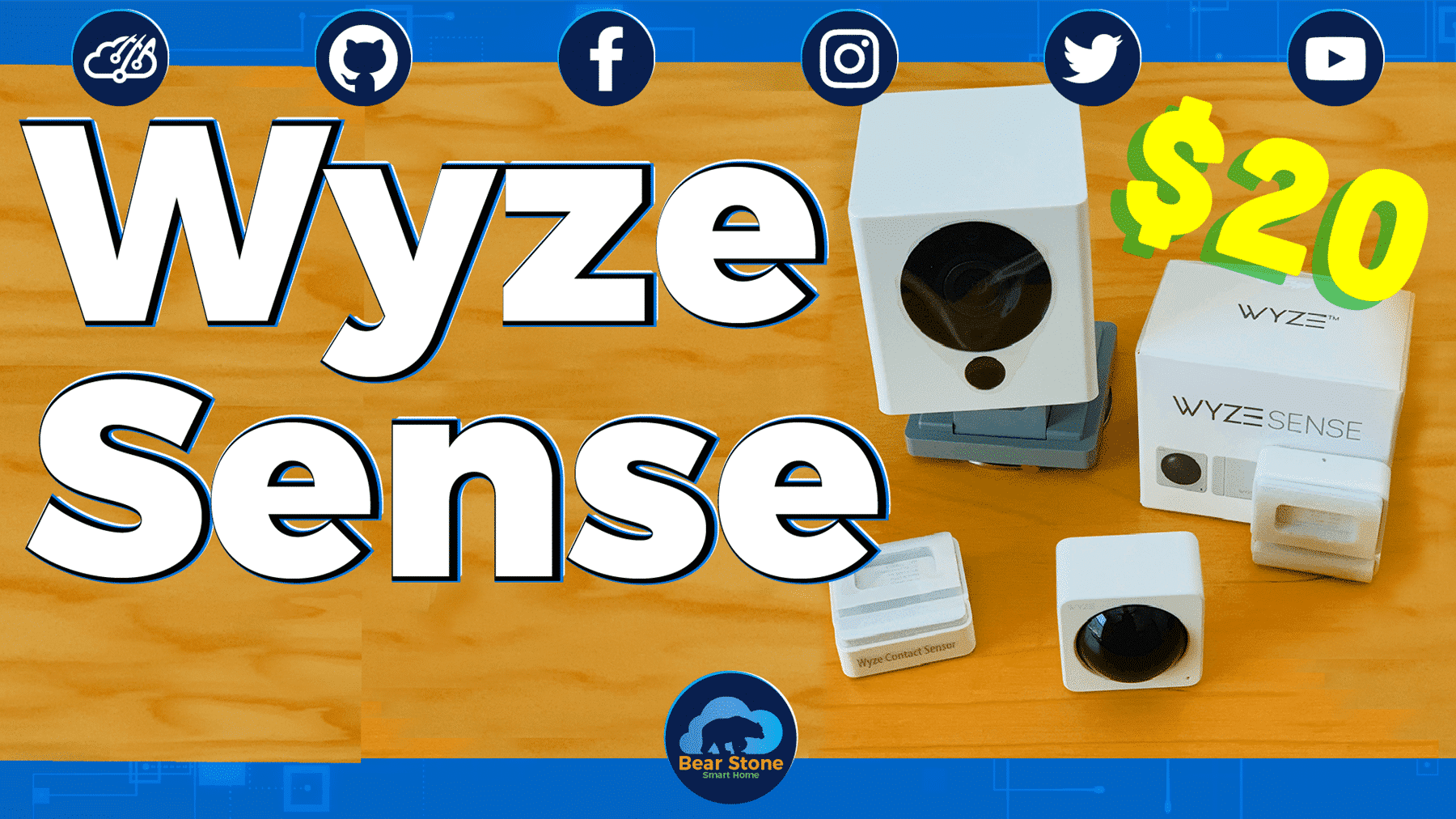 Today, we got an awesome package in the mail!  Small and tiny, yet amazingly powerful in function, the Wyze Sense starter kit is going to be something I buy more and more of!  For 20 – 25 USD, you get a PIR motion Sensor, 2 Open/Close window/Door sensors and an RF bridge to plug into your $20 Wyze Camera for communication!  Open/Close sensors and PIRs are normally 20 bucks a piece when not DIY circuit board pieces.  These are polished and beautifully cased so that you can use them right out the box.
The way the Wyze system works is you plug the RF bridge into the back of your Wyze camera and it leverages the always on Wi-Fi from the camera to 'bridge' the sensors to the Wyze cloud.  It's really a smart idea and let's them use a more power efficient Radio Frequency protocol to talk back to the bridge to make all of the sensors battery operated and wireless.  Each of them is super light and has sticky 3M backing so you can just peel and stick where you want.
Unfortunately, there isn't a dedicated Home Assistant component yet but there is a new official RTSP firmware for the cameras so it shows Wyze is listening to it's community of users.  Hopefully in the near future, an API will be opened up and then we will have a dedicated component.  For now though, there is IFTTT access so adding these modules into your Home Automations should be that difficult at all via cloudhooks.
You can check out my DIY Motion sensor here as well for comparison:
http://vcloudinfo.com/2017/11/yet-another-inexpensive-motion-sensor.html
Check out just how small these modules are in the unboxing video below:
Happy Automating!