VMware Horizon 7.9 Upgrades – What's new?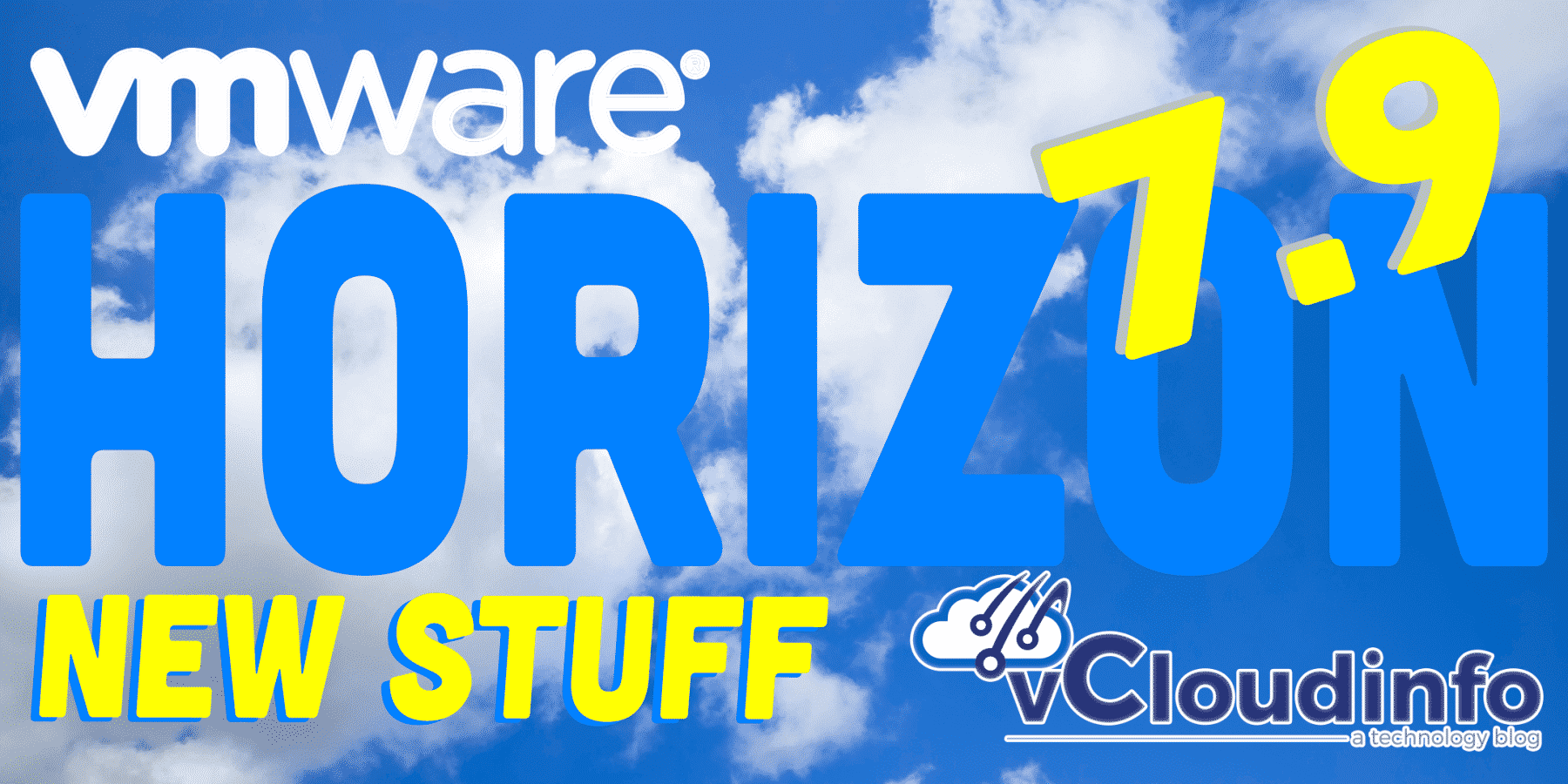 I recently did some upgrades to VMware's Horizon version 7.9 at a few clients and here are some of the little changes I noticed that you should be aware of.  (and that I didn't notice in in the release notes)
New Logo:
It's not that big of a deal to me but to some users, especially those keen to phishing attacks; new logos and websites freak them out and generate Help Desk calls.  The new VMware Horizon icon looks like the one below now.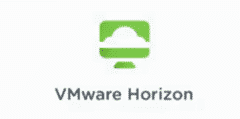 This icon appears prominently on the login page for the HTML and Windows Clients.  (These being the ones I tested).
New DEFAULTDOMAIN entry:
Also new on the login pages after the upgrade was a new DefaultDomain entry where the company domain would have been.  This was changed to adhere to better security practices.  In this case, we do not want to freely give out domain information until the user has been authenticated.

This new entry has a two different options that can be applied to it.  The first is Hide Domain list in client user interface.  This will do exactly what you think it will do.  It will hide the domain list from the UI of various clients.  Perfect if you only have one default domain and don't want to bother the user with the extraneous field.    Be aware that this will ONLY work with clients 5.x or above.  If you enable this feature and have 4.x clients connecting, they will fail authentication since no domain list is sent back to the servers.

The second option is to Send domain list.  This is for the above example where you have 4.x clients that need to parse the information in order to send it back for proper authentication and situations where you have multiple domains for the user to choose from.
These settings can be found in the Horizon Administrator under Global Settings.
The following chart is a snippet from the Horizon Manual found here.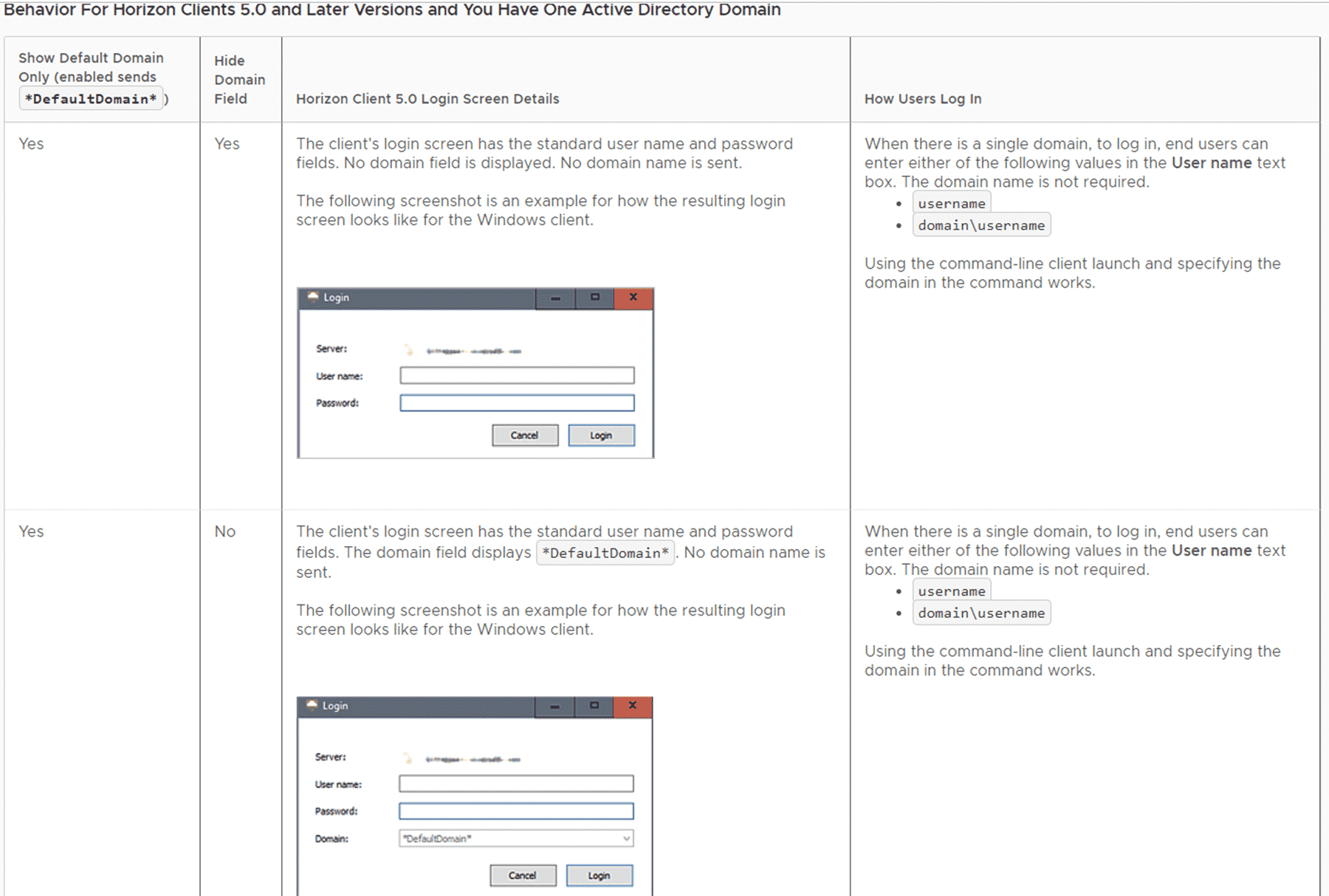 Complete release notes for Horizon version 7.9 can also be found here:
https://docs.vmware.com/en/VMware-Horizon-7/7.9/rn/horizon-79-view-release-notes.html
Happy Upgrading!