Auto Accept EULAs for SysInternal PSTools.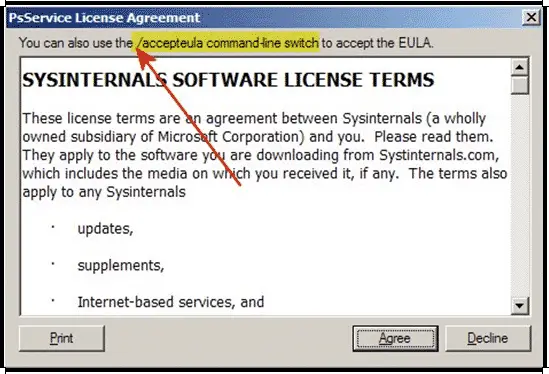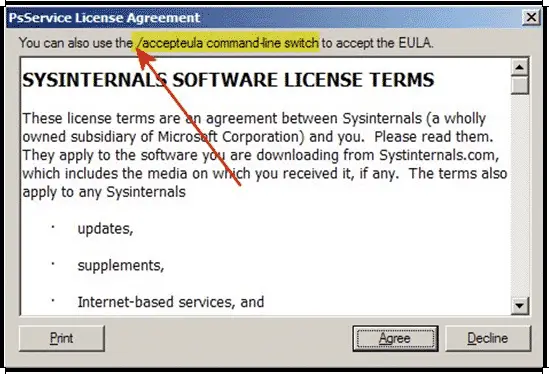 At IPM, we are big fans of the PSTools for scripts, troubleshooting, and overall use.  Jacques Bensimon sent over this handy tip regarding their use.
If you've accidentally hung up a script or scheduled task by using a SysInternals PSTools utility  (PSExec, PSList, PSService, etc) and forgetting that the executing account needs to have accepted the utility's EULA before proceeding, I found while looking at one executable (and later searching) that the utilities accept a "/AcceptEULA" parameter that automatically accepts the EULA (i.e. writes the necessary HKCU reg entry) and proceeds without any visible EULA dialog.  I expanded my search to additional SysInternals utilities and found that only a few of the "non-PS" utilities (e.g. ProcExp, ProcMon, AutoRuns, TCPView, BgInfo) might accept that parameter (untested, but the utilities contain the text).
Additionally, a Global "accept" has been introduced to cover all SysInternals utilities. You can just add the following registry entry to your machine.
REG ADD HKCU\Software\Sysinternals /v EulaAccepted /t REG_DWORD /d 1 /f
Happy Troubleshooting!
– Carlo