Citrix XenApp & XenDesktop 7.5 Released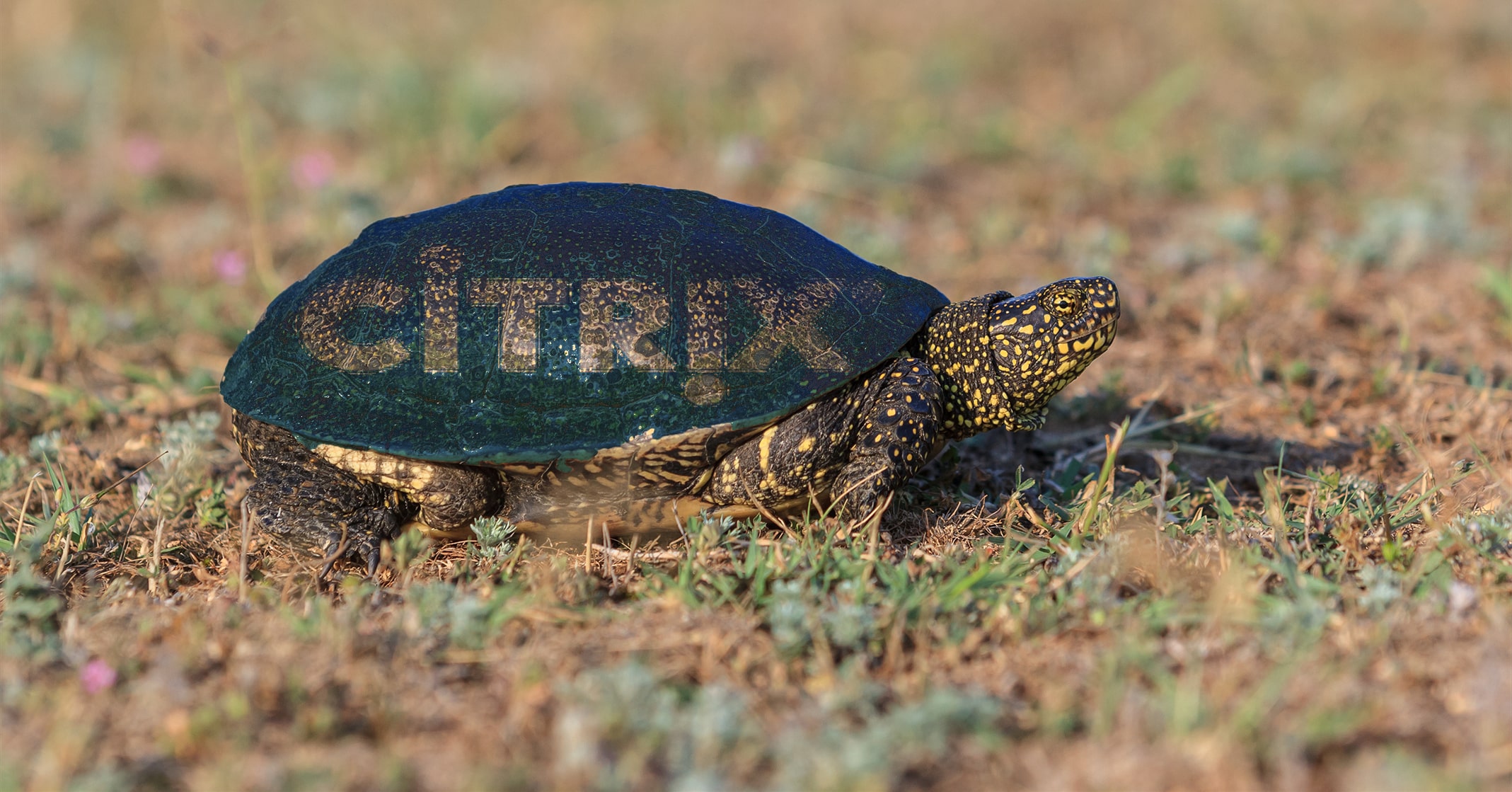 This month Citrix officially released Citrix XenDesktop 7.5.  To find out what's new, check out the official landing page on Citrix here.
Notable addition: Connections can now be configured to VMware vSphere 5.5 hypervisors.
As an update to the Vendor Stencil Roundup post –Citrix also released a fresh new set of 7.5 branded stencils for XenApp and XenDesktop infrastructure components.  Check them out here.
Be sure to visit the official landing page for full details on the release but here is a quick list of things chopped by Citrix in the new release.
---
Features not in this release

The following features are not currently in or are no longer supported by this release.

Secure ICA encryption below 128-bit — In previous releases, Secure ICA could encrypt client connections for basic, 40-bit, 56-bit, and 128-bit encryption. With this release, Secure ICA encryption is available only for 128-bit encryption.
Direct SSL connections — In previous releases, administrators could configure SSL Relay support connections to Web Interface and between an SSL-enabled plug-in and each server. These types of connections are not supported in this release.
Legacy printing — The following printing features are not supported in this release:

Backward compatibility for DOS clients and 16-bit printers, including legacy client printer name.
Support for printers connected to Windows 95 and Windows NT operating systems, including enhanced extended printer properties and Win32FavorRetainedSetting.
Ability to enable or disable auto-retained and auto-restored printers.
DefaultPrnFlag, a registry setting for servers that is used to enable or disable auto-retained and auto-restored printers, which store in user profiles on the server.

Secure Gateway — In previous releases, Secure Gateway was an option to provide secure connections between the server and user devices. NetScaler Gateway is the replacement option for securing external connections.
Shadowing users — In previous releases, administrators set policies to control user-to-user shadowing. In this release, shadowing end-users is an integrated feature of the Director component, which uses Microsoft Remote Assistance to allow administrators to shadow and troubleshoot issues for delivered seamless apps and virtual desktops.
Anonymous users — In previous releases, administrators publishing an application could give access to the group called Anonymous, which allowed guest users permission to access applications without user authentication. In this release, no guest permissions are supported. Using Studio, administrators configure Delivery Groups and then allocate virtual desktops and applications to Delivery Groups.
Session pre-launch — In previous releases, the session pre-launch feature could be used reduce application launch time during normal or high traffic periods. This feature is not available in this release.
Power and Capacity Management — In previous releases, the Power and Capacity Management feature could be used to help reduce power consumption and manage server capacity. The Microsoft Configuration Manager is the replacement tool for this function.
Flash v1 Redirection — Clients that do not support second generation Flash Redirection (including Receiver for Windows earlier than 3.0, Receiver for Linux earlier than 11.100, and Citrix Online Plug-in 12.1) will fall back to server-side rendering for legacy Flash Redirection features. VDAs included with this release support second generation Flash Redirection features.
Local Text Echo — This feature was used to accelerate the display of input text on user devices on high latency connections. It is not included in XenDesktop 7 due to improvements to the graphics subsystem and HDX SuperCodec.
Virtual IP Loopback support — In previous releases, this policy setting could allow each session to have its own virtual loopback address for communication. This policy is not available in this release. For a possible work around on Windows Server 2012, see the Microsoft article: https://social.technet.microsoft.com/wiki/contents/articles/15230.rds-ip-virtualization-in-windows-server-2012.aspx.
Smart Auditor — In previous releases, Smart Auditor allowed you to record on-screen activity of a user's session. This component is not available in this release.
Single Sign-on — This feature, which provides password security, is not supported for Windows 8 and Windows Server 2012 environments. It is still supported for Windows 2008 R2 and Windows 7 environments, but is not included with this release. You can locate it on the Citrix download website: https://citrix.com/downloads.
Oracle database support — This release requires SQL database.
Health Monitoring and Recovery (HMR) — In previous releases, HRM could run tests on the servers in a server farm to monitor their state and discover any health risks. In this release, Director offers a centralized view of system health by presenting monitoring and alerting for the entire infrastructure from within the Director console.
Custom ICA files — Custom ICA files were used to enable direct connection from user devices (with the ICA file) to a specific machine. In this release, this feature is disabled by default, but can be enabled for normal usage using a local group or can be used in high-availability mode if the Controller becomes unavailable.
Management Pack for System Center Operations Manager (SCOM) 2007 — The management pack, which monitored the activity of farms using SCOM, does not support this release.
CNAME function — The CNAME function was previously enabled by default. Deployments depending on CNAME records for FQDN rerouting and the use of NETBIOS names might fail. In this release, Delivery Controller auto-update is the replacement feature that dynamically updates the list of Delivery Controllers and automatically notifies VDAs when Controllers are added to and removed from the site. The Delivery Controller auto-update feature is enabled by default in Citrix policies, but can be disabled by creating a policy.

Alternatively, you can re-enable the CNAME function in the registry to continue with your existing deployment and allow FQDN rerouting and the use of NETBIOS names. For more information, see CTX137960.

Quick Deploy wizard — In previous releases of Studio, this option allowed a fast deployment of a fully installed XenDesktop deployment. The new simplified installation and configuration workflow in XenDesktop 7 eliminates the need for the Quick Deploy wizard option.
Native device drivers on Delivery Controllers — To allow upgrades without restarting, no drivers are installed.
Remote PC Service configuration file and PowerShell script for automatic administration — Remote PC is now integrated into Studio and the Delivery Controller.
Workflow Studio — In previous releases, Workflow Studio was the graphical interface for workflow composition for XenDesktop. The feature is not supported with this release.

Features not in Citrix Licensing 11.11.1

Citrix Licensing Configuration Service — This service displayed license information and enabled limited license server management in versions of Desktop Studio older than this new release of Studio . The old service is replaced in this release by Citrix Web Services for Licensing, which provides similar functionality. The enhanced tool also provides additional functionality. Citrix recommends upgrading to XenDesktop 7 or using the License Administration Console to manage licenses.

Features not in Receiver

COM Port Mapping — COM Port Mapping allowed or prevented access to COM ports on the user device. COM Port Mapping was previously enabled by default. In this release, COM Port Mapping is disabled by default. For details, see Configure COM Port and LPT Port Redirection settings using the registry.
LPT Port Mapping — LPT Port Mapping controls the access of legacy applications to LPT ports. LPT Port Mapping was previously enabled by default. In this release, LPT Port Mapping is disabled by default.
PCM Audio Codec — Only HTML5 clients support the PCM Audio Codec in this release.
Support for Microsoft ActiveSync.
Proxy Support for Older Versions — This includes:

Microsoft Internet Security and Acceleration (ISA) 2006 (Windows Server 2003).
Oracle iPlanet Proxy Server 4.0.14 (Windows Server 2003).