Alexa enabled Gas station Pumps?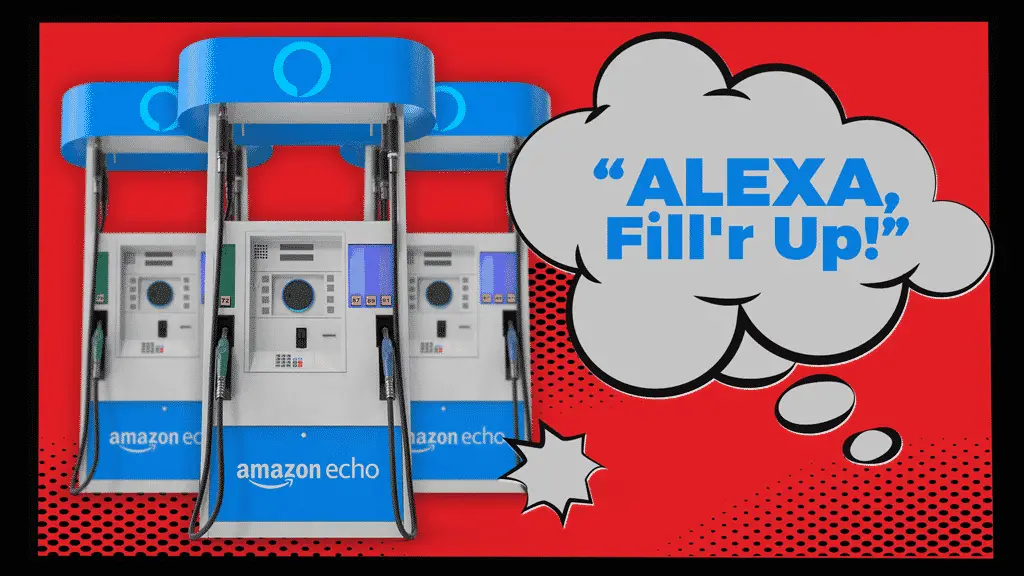 At CES 2020 this week, Amazon announced a partnership with Exxon Mobile to add the Alexa Voice service to more than 11,000 of its gas stations in the US.  So if you have an Alexa Enabled Car (like the Lamborghini Huracan Evo) or just an Alexa Auto added to your normal car, you will soon be able to use the Voice service to pay for gas.
The idea behind it is you can use an Alexa skill to authorize a gas payment at a particular station and pump ID (located on the pump).  All processing will go through Amazon Pay and you can complete the entire transaction inside your car and with your voice.   While this might seem gimmicky, credit card fraud and skimming machines are a real problem for both consumers and gas station owners.   This frictionless transaction could be great protection against skimmers and other shady mechanisms at the pump.
If you want to be ready for the future, be sure to pick up an Alexa Auto (or Lambo).
Alexa Auto – https://amzn.to/36JkbJR
Yellow Lambo – https://amzn.to/37YPqk3
Although I drive an Electric Vehicle myself, (I only use gas stations for coffee), I think this could be a seriously cool service when rolled out later this year.
Happy Road Tripping!
–Carlo