The Bear Stone Smart Home Icon Collection 2018
I've seen some really cool Visio type diagrams on the net and knew I would have to eventually add one to my Repo.  Since Visio isn't really my thing, I decided to use Draw.io which is a fantastic free website for creating diagrams, flow charts and things like that.  My first attempt at my Smart Home diagram was this :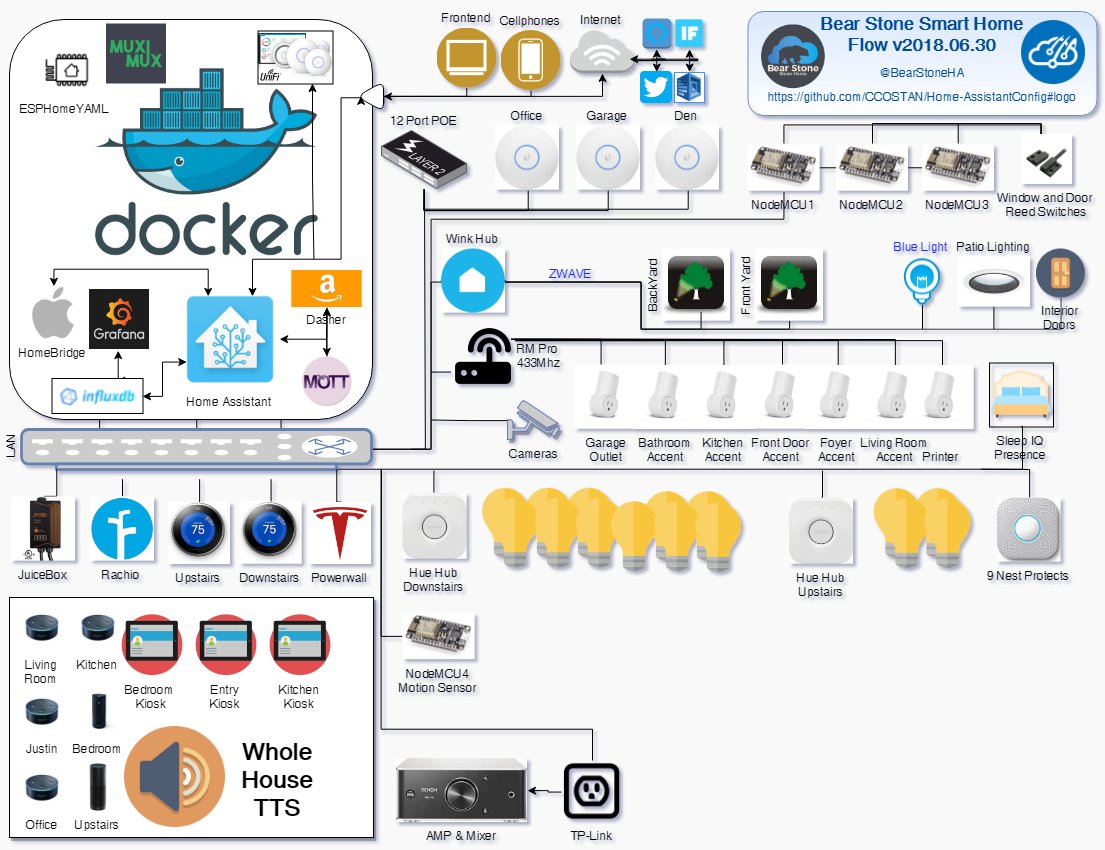 After some rearranging, brainstorming and overall theming, my friend Steve came up with this final(ish) result:
This second image flowed much better with my Social Media theming and branding.  These are clearly the official colors of Bear Stone Smart Home. (@BearStoneHA)
This is just a high level look at the different devices in my house and how they connect and are managed.  This includes my Docker containers as well.
If you want to build out a diagram like this on your own Repo for your house, you can start with the collection of icons that I used.   Some of these are custom made, others curated from the outstanding Noun Project.
You can download the source icons here : Google Drive – This will have both SVGs and PNGs for you get a kick start to your diagram.  The icons have been converted to a Black and white theme.
If you end up building a nice diagram of your Smart Home, leave a link in the comments so we can all check it out and get inspired!  You can also use these icons for your Floorplan and Lovelace projects.. (Which I plan to do as well!) 😉
Happy Automating
– Carlo