Every VMware Horizon Application Firewall Network Port you will ever need! (for v7.x at least)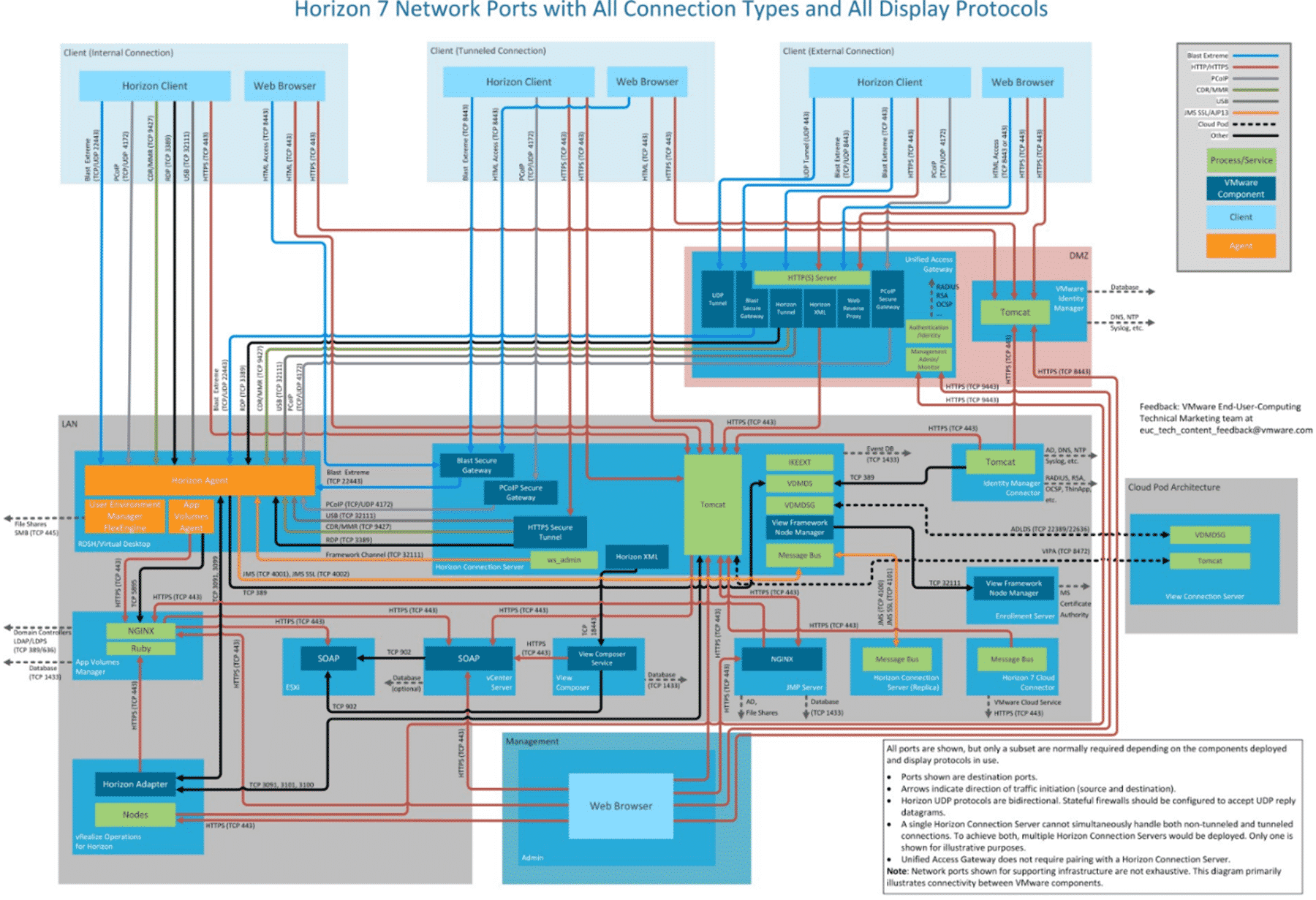 Here is a great little Friday post.  Short and simple and offering great value going into the weekend! 😉
I ran across a great webpost from VMware on the TechZone that not only listed out and displayed every port necessary for the Horizon Bundle solution but also gave you a highly interactive section on the left side to drill down into specific applications within the solution.  This is super useful and great for times when you need a clean list of ports to hand off to the networking teams during implementations.
Depending on the applications, you also get mini diagrams and additional call outs to include various configuration options.
All in all, this is a great tech post that does an excellent job of breaking down some very complex networking into very manageable sized bites (or bytes if you prefer).
Check it out at https://techzone.vmware.com/resource/network-ports-vmware-horizon-7
Enjoy your Weekend!