Want a free Amazon Echo Auto device?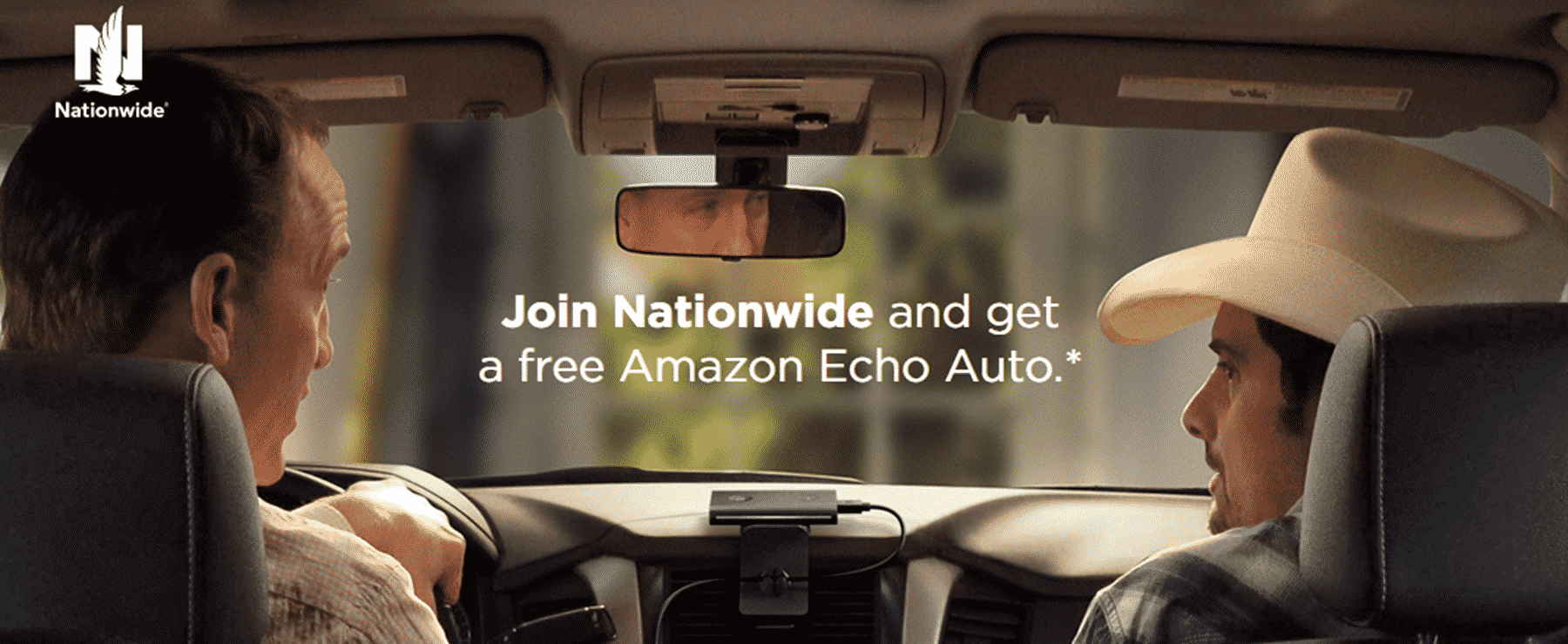 I have mine sitting on my desk already BUT for those of you who haven't made the choice to buy the $50 Echo Auto, this deal might be perfect for you.
Nationwide Insurance is giving away up to 1 million Echo Auto devices to new and EXISTING customers in qualified states.  The Echo Auto is a device that brings the Alexa voice service to your car.  Once plugged in and set up, the Echo Auto will connect to your phone via Bluetooth and allow you to stream music, get weather, road conditions and directions and of course, control your Smart Home.   A ton of other features are available and are constantly growing as Alexa learns more and more via cloud updates and machine learning.  I am hoping to do an extensive review of my new Echo Auto in the coming weeks so if you haven't subscribed to my YouTube Channel, now would be a great time to do that.

[Just click the link]
Nationwide is also adding the ability to initiate a call via their Alexa Skill to their Roadside Assistance help line.  I think that's an interesting idea.
You can find more information on the program at the link below:
https://nationwide.com/echoauto
If you do end up buying an Alexa Auto, You might be able to pay for gas with it as well!
[http://vcloudinfo.com/2020/01/alexa-enabled-gas-station-pumps.html]
I'm not sure a $50 freebie would be enough to make me switch auto insurance companies but if you are already a Nationwide Insurance member, this might be a great deal for you.
Happy Driving!
*Disclaimer: This is not a sponsored advertisement for Nationwide but some links above are Amazon Affiliate links.  I just found the news super interesting and wanted to share with other Home Automation enthusiasts.   I do appreciate anyone who chooses to support the blog by using the Amazon Affiliate Links found on this site.