Empower your team with My VMware Portal delegation rights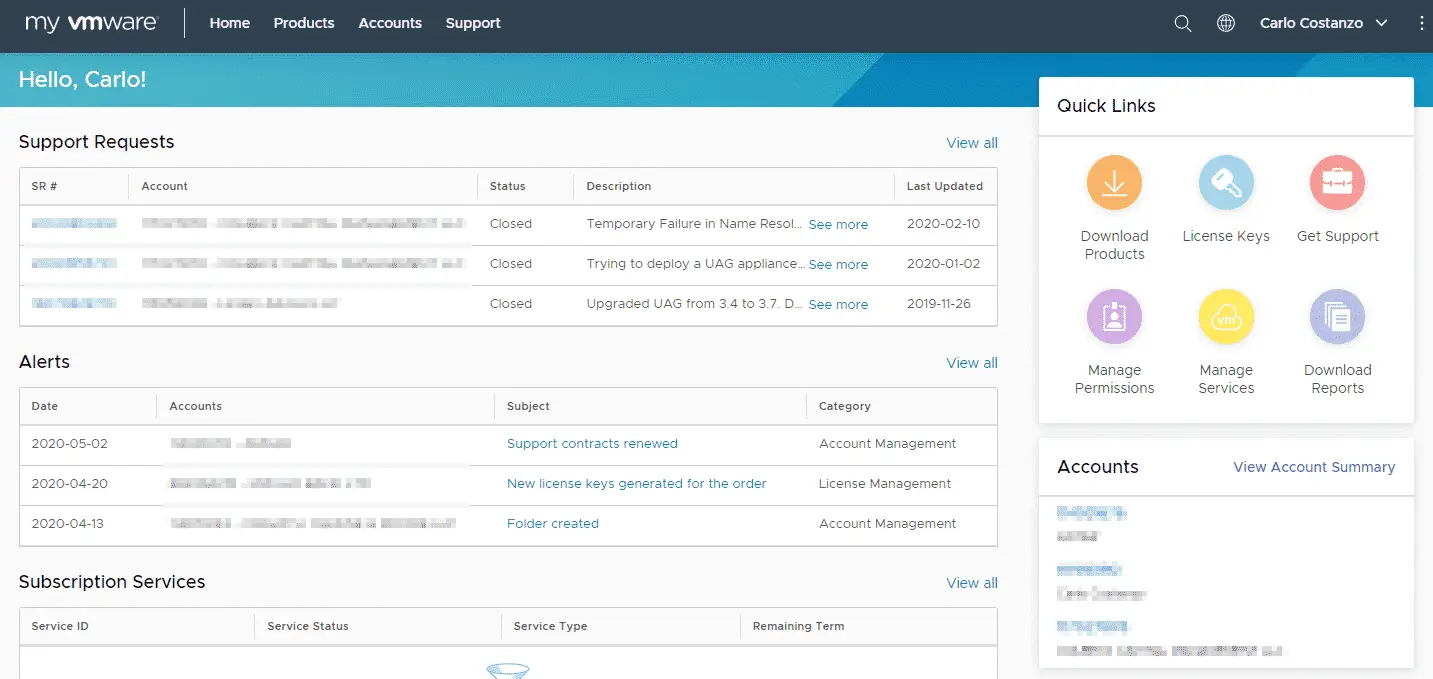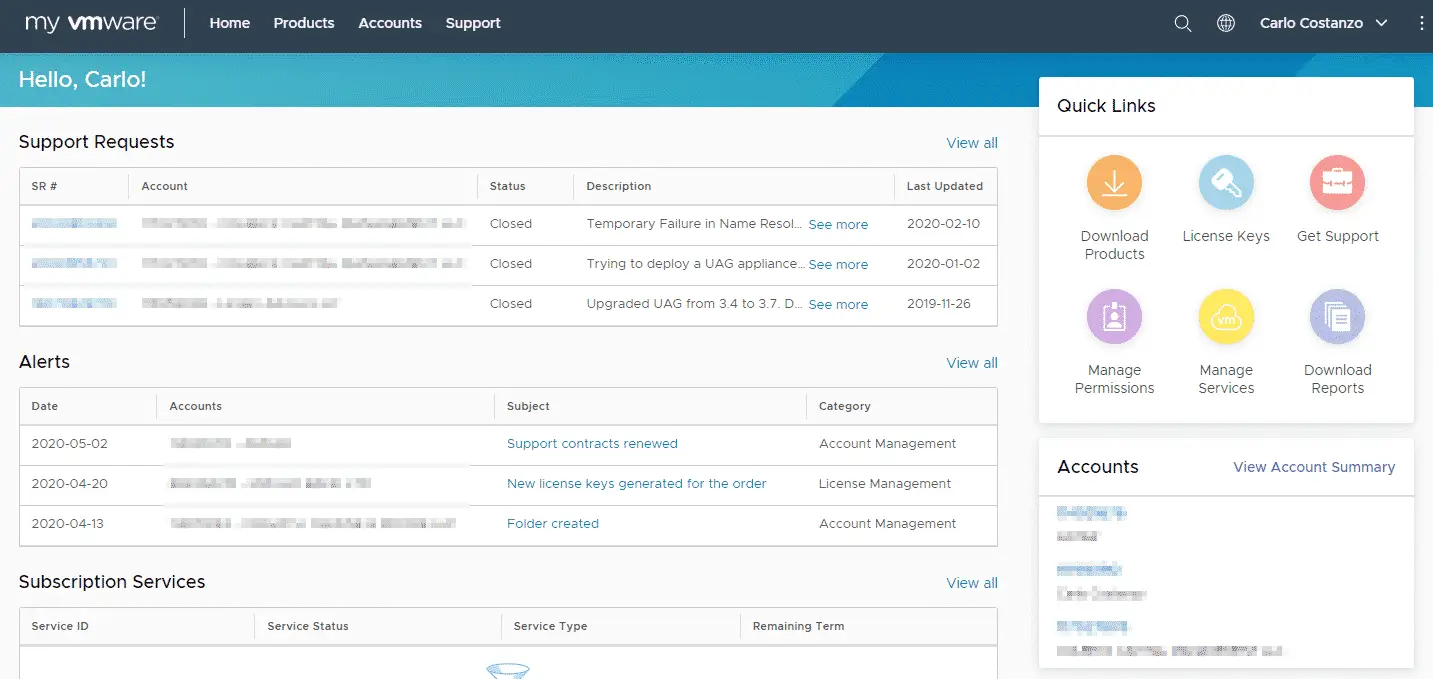 The MY VMware portal page is pretty useful. This is where you can get your organization's licensing, software downloads, and support cases. It is also pretty finicky when it comes to registration of licenses and personal user accounts.
In a lot of my client's environments, they will create a standard portal account called [[email protected]] as an example and register all purchased licenses to that account. This way if someone leaves for another job, you do not have to go through the process of reassociating all of your licenses. Everything is set up with this generic account. Great.
But maybe individual technical people have their own VMware login. The portal gives you the ability to delegate rights to these personal accounts from the corporate account so that you are able to open up support cases, work with licensing, and download eligible software. This is also handy if you are working with a consultant outside of your company.
The process is super easy.
Log into the portal using the main account and go to Users & Permissions


Then choose Invite New User

Add in the User Information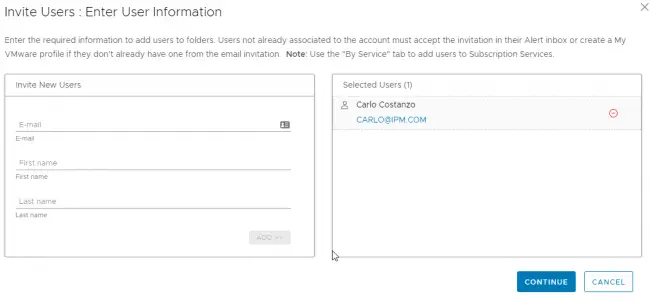 Then choose the folder with the licensing you wish to share: HOME is normally the way to go here.

And then choose the appropriate rights to delegate and then CONFIRM. Here are the rights I normally request as a consultant.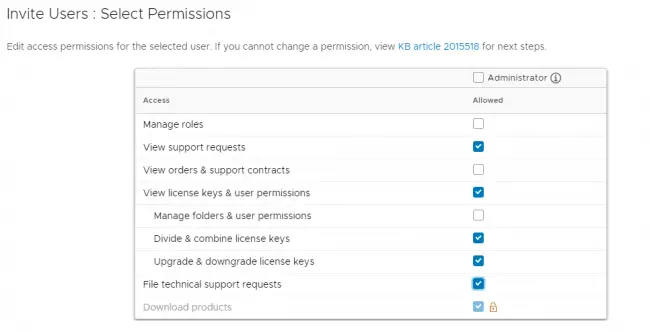 Once the invitation has been sent, you can log in with the personal account and accept the invite. (It will be shown on the main dashboard under Alerts).
Happy Delegating!
– Carlo