Take your meetings to the next level with Office 365 and Webex integration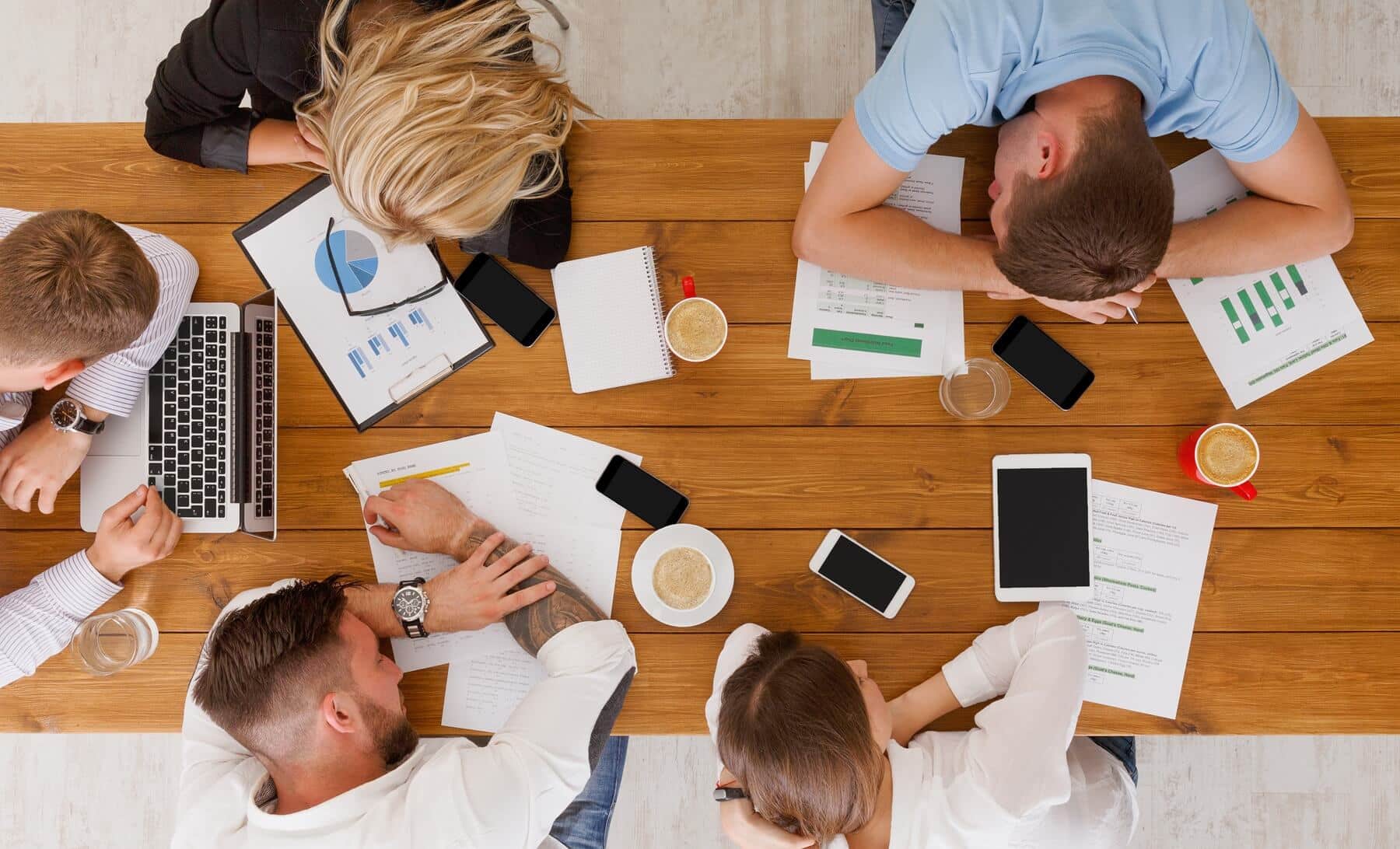 I wasn't always  a fan of Office in the Cloud (see how I felt 10 years ago it) but thankfully we kept pushing forward and now we are cooking with gas!  I have written about how I use Microsoft FindTime to completely optimize the back and forth issues involved with finding a time among many participants to actually schedule a meeting.  [SPOILER ALERT : You are doing it wrong if you are NOT using FindTime.]
Today, I am here to share with you the amazing Webex integration my company rolled out that automatically appends all of my Meeting Room information in any meeting invite if you put @webex in the location field.  Ok, amazing is probably a stretch but super easy and super useful.  These are the kinds of small things that companies can do to just make the work day a little easier for the employee.  The Office 365 service will intercept any calendar invites, scan for the special @webex tag and then append the note field with your personal room information.  Super easy and effective.  Works whether you are at a desktop or on mobile.  Couple this with the above FindTime invite process and you are literally on your way to becoming a meeting black belt ninja master.

In order to get this super awesome feature for you and your users, you will, of course, need to be running O365 and have an active Webex subscription.
Below are the Azure AD permissions for allowing application access to read and write to the users' mailboxes.

You then have to go to your Webex Admin Console and Go to Services.
You have a choice to add in a few different services (Exchange, O365 and even Google Calendar).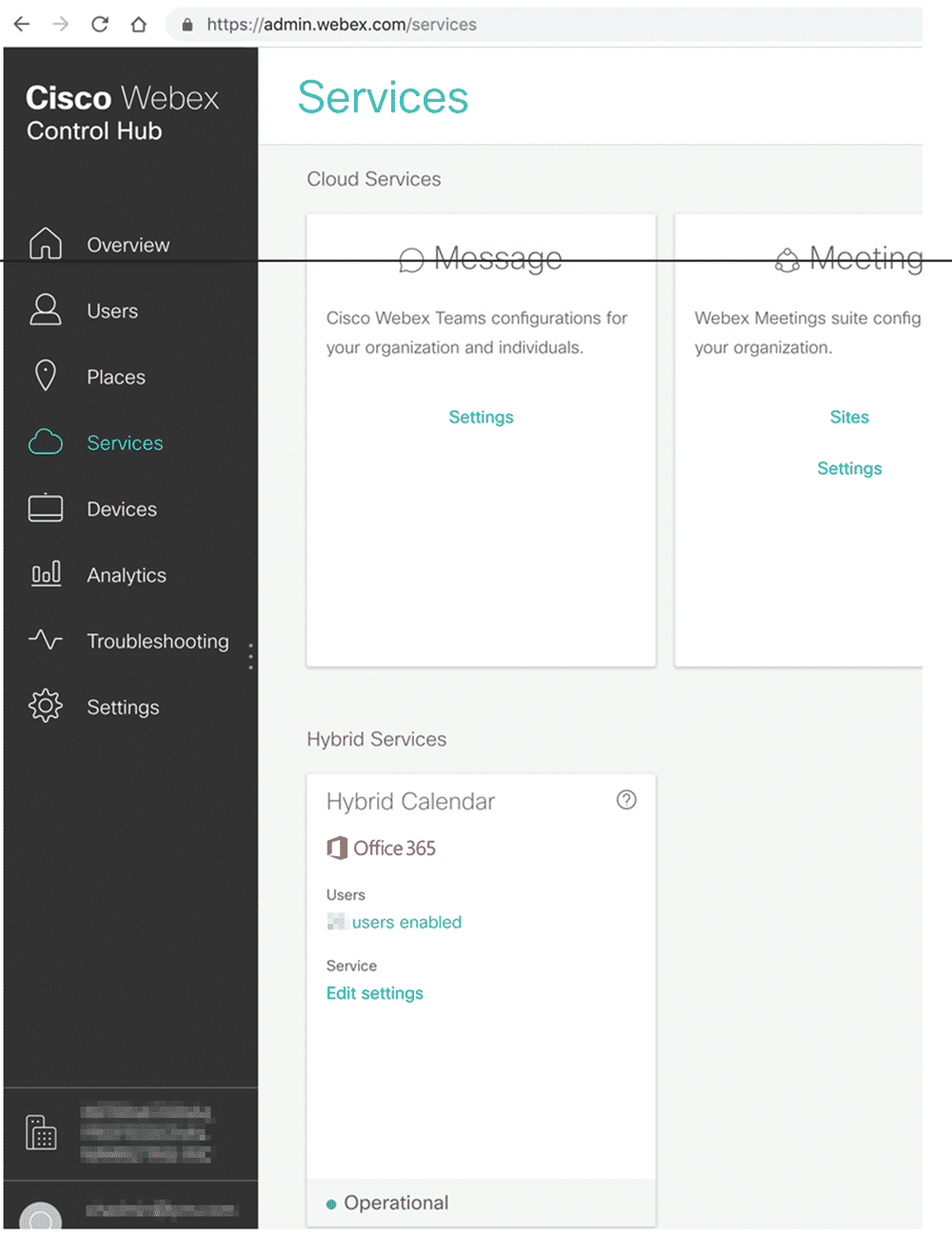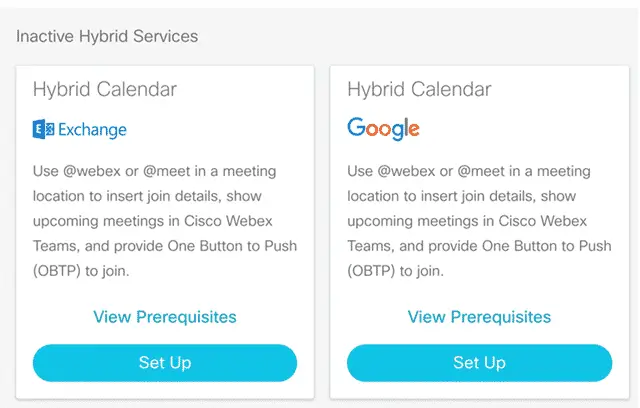 You can adjust the configuration as desired.  We chose to leave email notifications ON to alert users of the new feature (see below for the email they received).  The default Webex Site should be firm specific.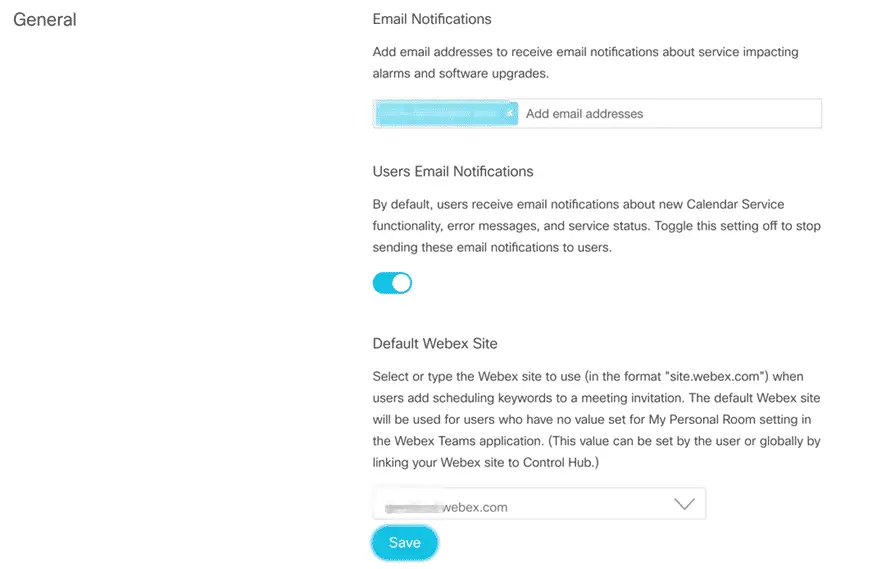 Unfortunately, Administrators will need to have the Calendar Service activated for for each user.  They are not activated by default.  This is useful for a staged rollout or POC and I am sure the eventual turn on could be scripted/automated but we were working with a small set of users so sneakernet worked fine.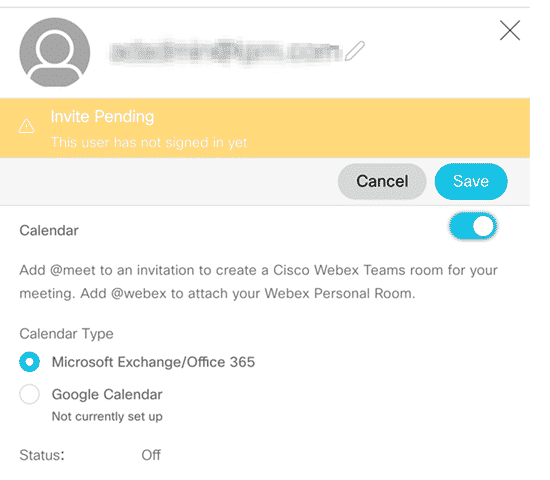 Here is a copy of the email that is sent to all users as you activate the service for their account.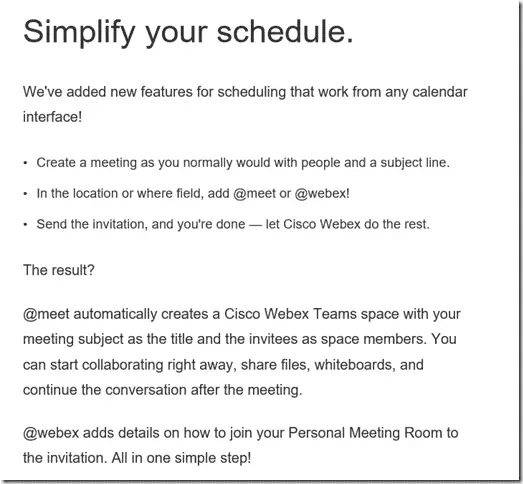 I'm super happy with this integration and it really does make the whole meeting process a little smoother and easier.  As a remote worker, I especially love this as it get s a lot of use in my daily routines.
If you have all the parts to make this happen, I'd advise doing it.  You (or your users) won't regret it!
Enjoy your Executive Time!