Elevate your home security with these essential additions to Alexa Guard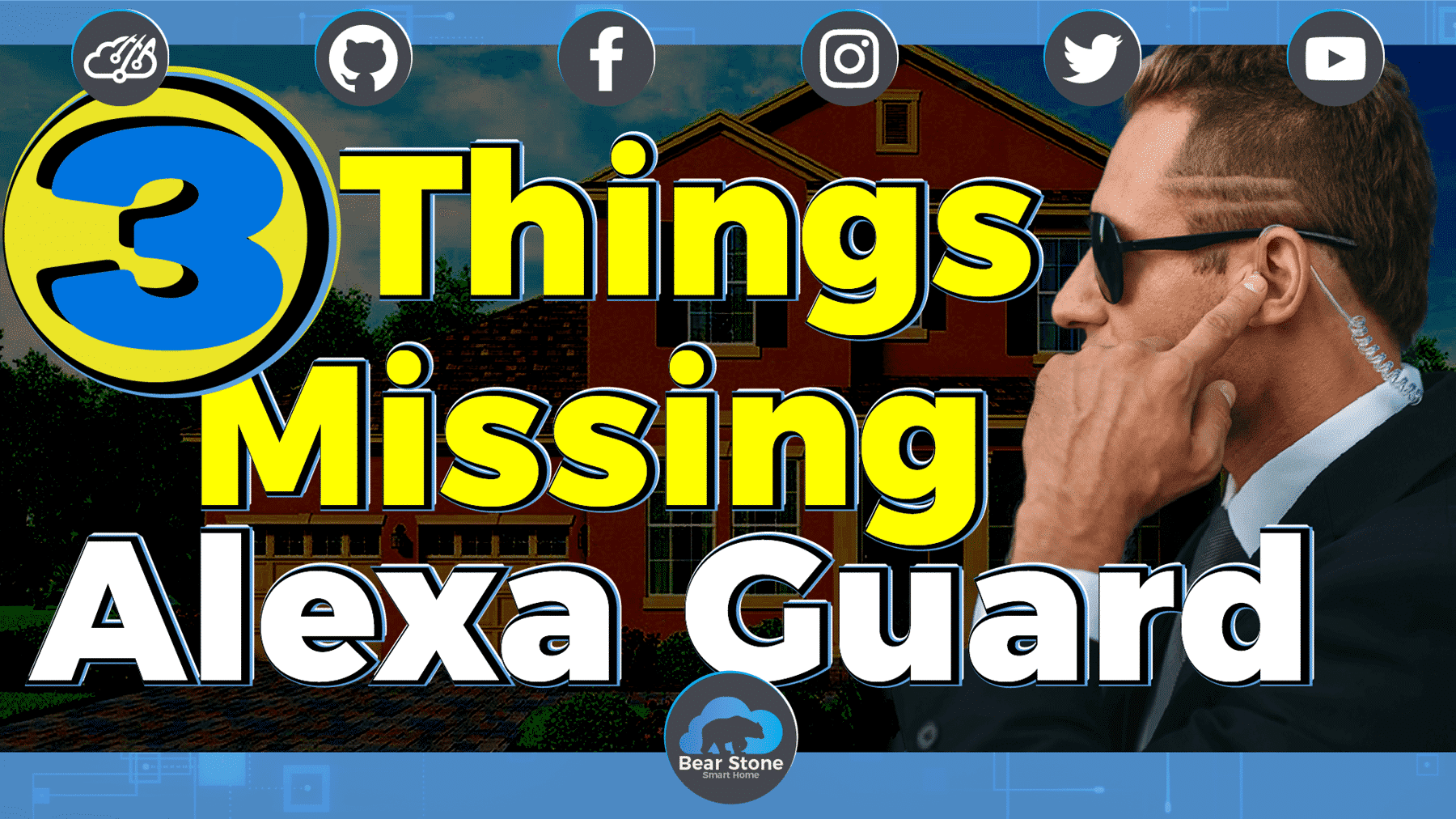 I was pretty excited when they announced Amazon Guard way back in September 2018.  I'm doubly excited now that it has finally been rolled out to the masses (read: US).   If you have not checked in to your Alexa Application lately, you might want to.  You might have a new feature waiting for you to set up!
What is Alexa Guard?
So what is Alexa Guard Mode?  It is basically a free service (feature) being released to all Amazon Echoes (sorry TAP) that will let you say
Alexa, I'm leaving now
and have all of your Amazon Echo devices go into a type of sentry mode.  Obediently and tirelessly listening for distinct sounds that could signal an emergency at your home while you are away.  Specifically glass breaking or CO / Smoke Detector sirens.  If one of your devices hears anything, it will take a 10 second recording and send it to you via the Alexa mobile app.  From there, you can decide what you want to do with that knowledge.  I think this timing is especially great since Google has been playing all sorts of games with their Nest APIs.  As long as those Nest Protects make noise now, I'll get an alert. 🙂  But for anyone who doesn't have a smart smoke detector, you now do!  Alexa will hear the siren and notify you.  You're welcome.
In addition, Amazon has also partnered up with Ring and ADT security systems to fully integrate and become additional sensors for those systems.  Even allowing Alexa voice commands to arm and disarm (with code) the system.  Check the video below for a full demo from my buddy Steve!
There are a few things that are lacking though in the service at the moment.  IFTTT integration for one is missing.  I'd like to be able to trigger Guard Mode via a webhook or IFTTT service.  Currently, that is not possible.  I also want it to work with my Fire tablets and Tap devices.  Come on Amazon.. Make that happen!
I know more features are in the works for Guard and this is just a first iteration of the service and so far, I'm super happy with it.  These devices just add another layer of protection to the Smart Home for no additional cost.
Check out the full video review below:
Oh, and if you are wondering about Home Assistant compatibility…  Check out the post below on how I have it all working via an amazing HACS component.
How to Enable Alexa Guard Mode via Home Assistant using Presence Detection
Amazon Alexa Guard needs Presence detection. Having to say "I'm home" or "I'm leaving" is an annoying way to arm/disarm such a helpful feature like Alexa Guard Mode. Too many times we leave the house and forget to enable it and security is all about consistency. Home Assistant to the rescue! Using Home Assistant, HACS, […]
Stay Safe!
–Carlo