Upgrade EMC/Dell VxRail Best Practices (4.7.100 to 4.7.301)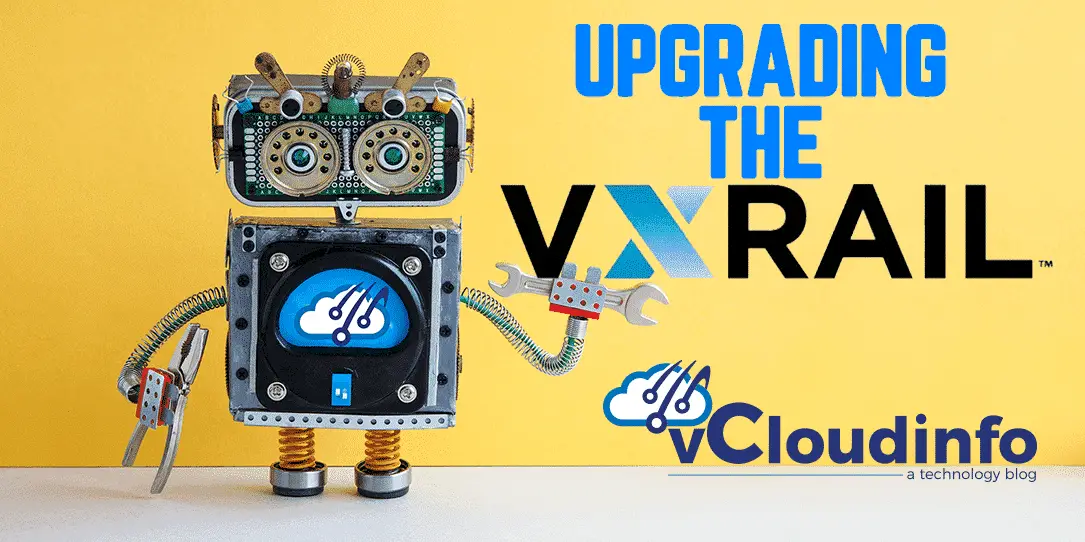 Time for another VXRail upgrade post!  This time we are upgrading from VxRail 4.7.100-11859441 to 4.7.301-26249014.  This will bring the underlying vSphere environment up to version 6.7 Update 3.  There were a few security and stability fixes that prompted EMC to recommend this upgrade be done to the environment.  The process is pretty straightforward and I'll give you all the screen shots below but there are a few things you can do to make your upgrade process a little more predictable.
The first thing we needed to do was upgrade/patch vCenter.  Since our vCenter is outside our VxRail management, I needed to upgrade it to 6.7 Update 3 manually.  That process was also very clean and easy.  The built in upgrade process from the appliance allowed for an easy patch.  
The next thing I always do is verify all nodes in the cluster can be put into maintenance mode without issue.   Since connected ISOs, botched tools upgrades and miscellaneous hardware (looking at you HD Audio) can prevent clean vMotions which are necessary by the upgrade process, I like to do dry runs of the maintenance mode before kicking off the upgrade process.  This allows me to correct any Virtual Machine issues or power them off during the upgrade window.  Whichever is easier.  Then when the upgrade kicks off, it is less likely to get hung up.  Be sure to verify that DRS is set to automated as well.
I also like to download the offline bundle in case there is some issue with internet connectivity.  During the upgrade, files are normally pulled down from EMC and you will need to provide your EMC login to get them so it makes a lot of sense to have these offline bundles ready in case there are any issues with logins, credentials or access.  Upgrading from the local offline bundle is just as easy as pulling the files down at the time of upgrade.  The offline bundles are usually around 4GBs.
With all the prep work done, you can process the upgrade as normal.
In the past, we started our upgrades from the VxRail manager page but since version 4.7, all functions now reside in vCenter.  So for the upgrade, we start off by logging into our vCenter.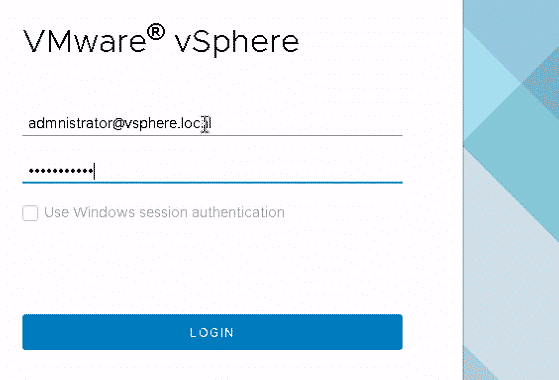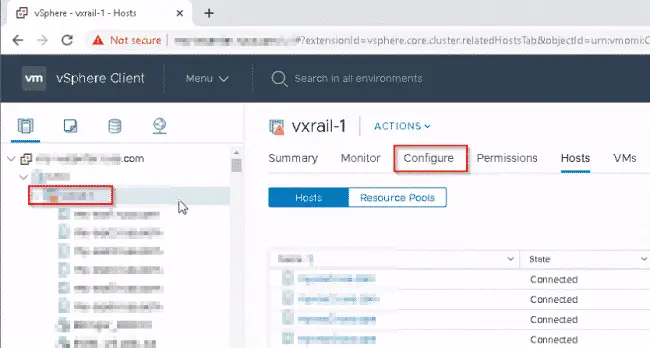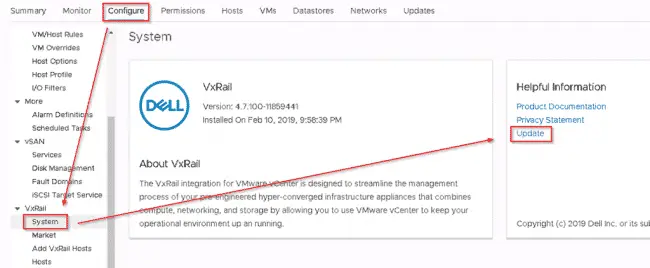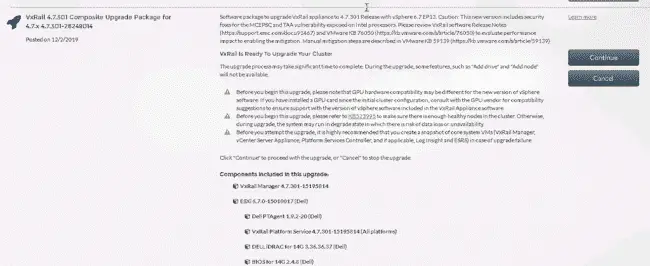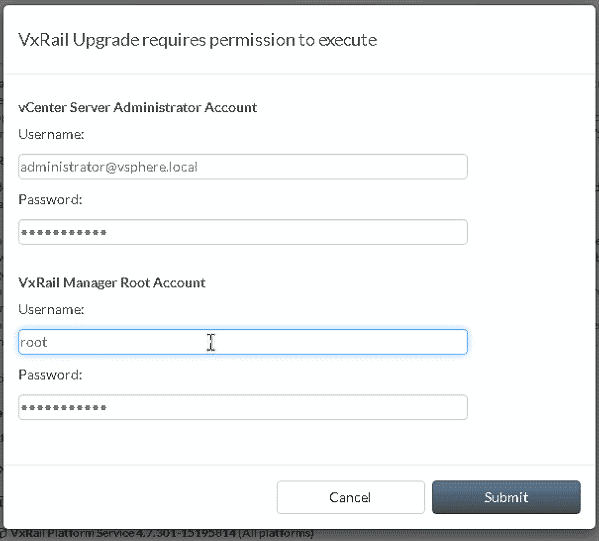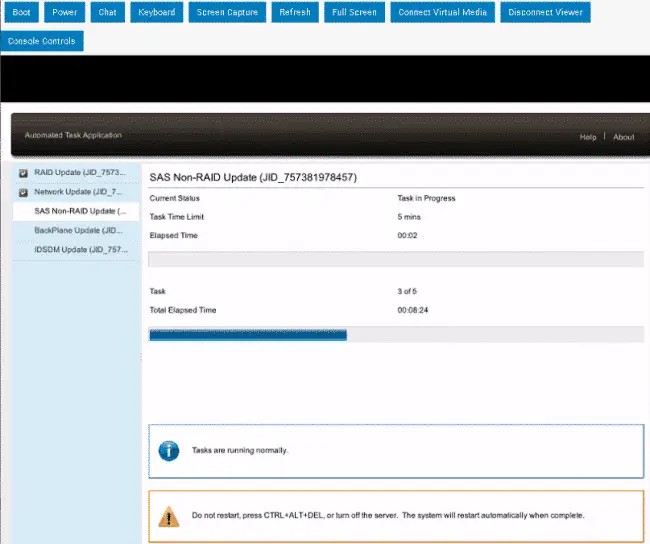 Be aware that the upgrade process can take anywhere from a few hours to MANY hours depending on the number of hosts you have in the cluster. The upgrade is a rolling upgrade of each node. Leveraging vMotion and Maintenance Mode to ensure continuous availability o the cluster. You can monitor the progress using a combination of vCenter, VxRail manager and also the iDRAC boards in each node.
Also, be aware that throughout the process you will be kicked from the various monitoring programs as systems are upgraded and restarted. You can just log back in to resume monitoring.
Happy Upgrading!
–Carlo